Get The ScPoop on Cloth Diapers
Or maybe your little one has sensitive skin. whatever the reason you may want to try using cloth diapers, I am hoping this article will help you.
Being a single stay home environmentally & health conscious mom myself I wanted to be proactive and save money on diapering. After months of researching I finally found something affordable.
Cloth Diaper Pros and Cons
How Do I Choose?
There are so many choices when it comes to diapering your baby. What are the cloth diaper pros and cons? Disposable products are convenient yes, however they fill the landfills and take decades to degrade, not to mention the odor they create in your home even with the diaper genie.
Cotton options can be so messy though, right? Don't they leak and get you all wet? What about safety pins and rubber pants? The cost of a cloth diaper service can be more expensive then disposable diapers.  
When I had my second child I decided cloth options were to much of a hassle. Diaper Service was to expensive and living in an apartment I had no washer/dryer so cleaning them myself would get expensive and the odor undoubtedly would be horrific. However now we reside in a lovely little townhouse with w/d unit and laundering baby clothes is a breeze.
Did you know they have all-in-one organic cotton diaper options now?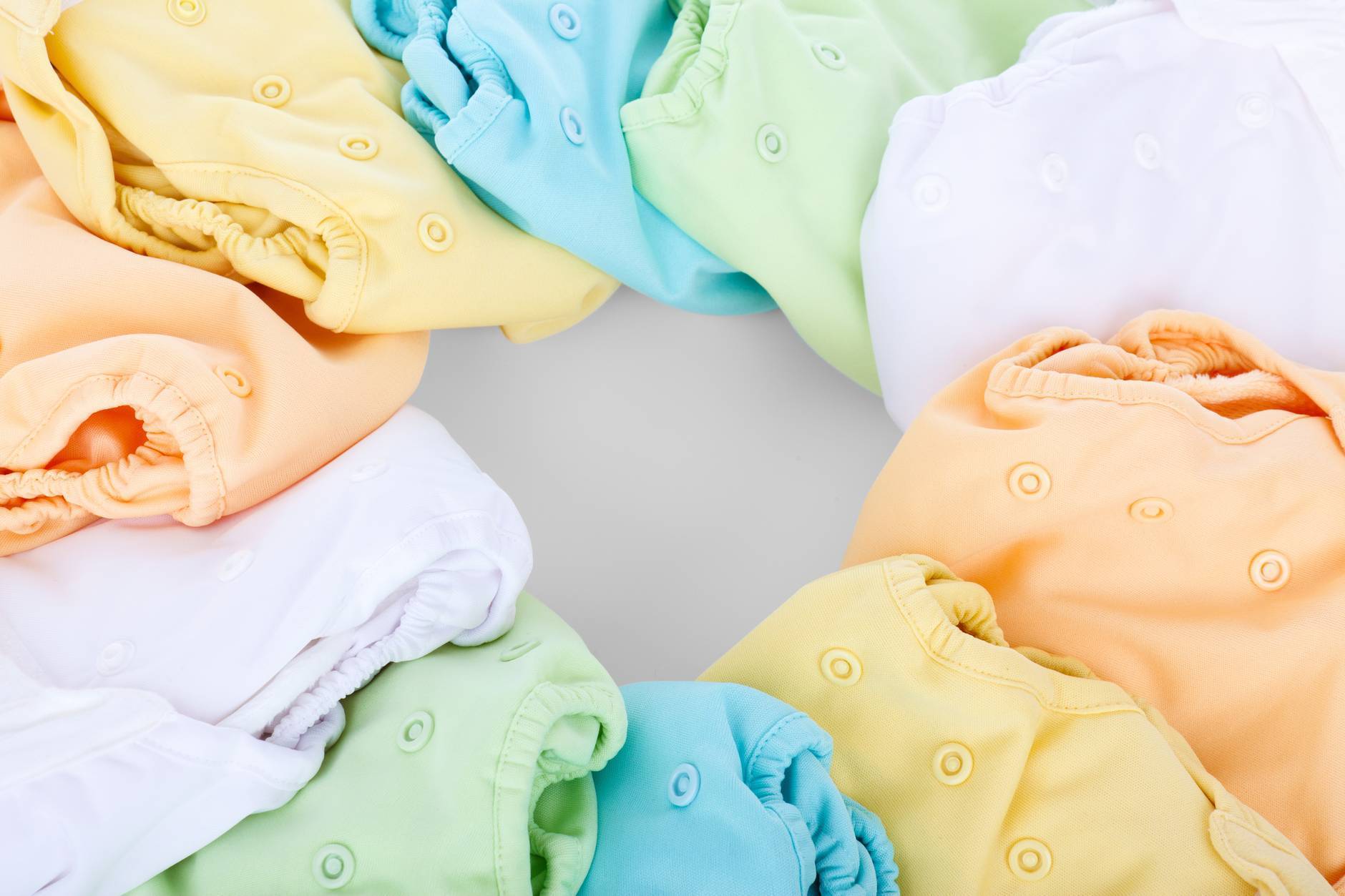 No more safety pins and rubber pants just a few snaps and your done!  Organic cotton diapers run about $17 each, and sets can cost $80 for 3-pk!! So when I found these cloth diapers and after reading the reviews on Amazon mostly folks said the diapers leak, I went ahead with my purchase because the price was just so good. You can buy the old-school pre-folded organic cotton diapers at Walmart and Target.
It has been three weeks now and I am loving these diapers. Yes I had some experience with leaks when we first started but it was only pee and I had to learn what snap closure was the right fit for my baby.
The Benefits of Using Cotton
No more poop up his back!
Absorbent and eco-friendly
More frequent changes means baby less likely to get diaper rash
Save money on diapers
With disposable options there were always leaks or blowouts, however since we started using cloth the poop stays in the diaper! Typically a cloth diaper can be worn 2-3 hours depending on how frequently your little one pees and poops. I find that a one month old uses 7-9 a day. That's about 270 a month, a case cost about $25 so we are talking about $50/mo in diapers and that cost goes up as your baby gets bigger and needs more frequent diaper changes. Funny how as your baby grows the cost of diapers per case remains the same but the number of diapers you get decreases.
NOT TO MENTION THE EFFECT ON THE ENVIRONMENT
New organic clothing diapering options are adjustable and grow with your baby, many will fit infant 4lbs-33lbs! A pack of seven cloth products cost the same as one months worth of disposable diapers and will save will reduce diapers in the landfill by 210 disposable diapers a month.
Disclaimer: We do use Earth's Best or Honest brand disposable diapers at bedtime so diaper changes don't need to be so frequent when you are half asleep.
---
The Honest Company offers a complete line of Organic Skin Care and Diaper Products.

As a single mother ordering products for my baby online is a lifesaver! Everything from diapers to lotions and bath products I never have to worry about toxic chemicals adversely affecting child's skin, or causing any unwanted health concerns.
The Honest Company uses all organic products free or artificial ingredients that can be harmful to your child's health. Better for your baby and better for the environment.